National Apprenticeship Week is designed to raise the profile of apprenticeships with both employers and learners. With the theme 'Build the Future', it aims to encourage people in the UK to consider how apprenticeships help individuals to build the skills they need for a rewarding career.
To celebrate the achievements of some of our apprentices, we asked a few of our colleagues to reflect on their experiences and share their top tips for people who are considering to do an apprenticeship.
Olivia Fletcher, Apprentice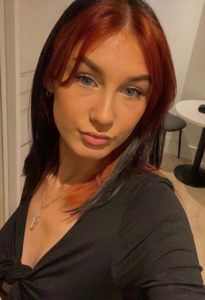 I work as a member in the Colchester administration team, dealing with electronic post and stage one personal injury claims. I occasionally do file prints when the handlers require them, as well as do policy uploads every morning. I enjoy that not every day is the same, I'm dealing with different aspects of insurance and I'm always learning on the job.
I was never very familiar with insurance but it has always been something I'm interested in. I started this job with little knowledge but have developed a good understanding in the past year, and I'm looking forward to pick up more along the way. I enjoy being on this apprenticeship scheme as the support is brilliant and I feel very welcome.
At first it may seem daunting to do an apprenticeship, but once you become familiar with what's to come and what support is available around you – it becomes a lot easier. Especially if you enjoy the subject, it's so important to ask questions and to always persevere!
Over the next few years, I hope to have gained more knowledge and confidence in the insurance sector. I will apply this knowledge and hopefully work within insurance on a larger scale, for example within aviation or marine insurance – as I love learning more about these industries. I want to improve my networking skills and will be looking for opportunities to expand my responsibilities within my role at Davies.
James Richardson, HR Apprentice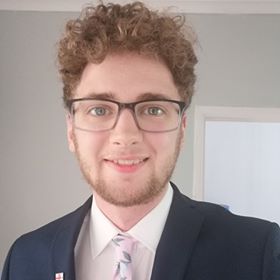 As an HR Apprentice, I assist colleagues and members of management with HR policies, systems, and general queries. I am also a part of the recruitment team, which is my favourite role because it is very fast-paced and I enjoy seeing people through from first interview to their first day.
I found my interest in HR during university and decided to take an apprenticeship to begin my career in it. I had lots of transferrable skills but not enough HR-specific knowledge, so decided that an apprenticeship was the perfect way to get experience in the role whilst also working towards a relevant professional qualification.
The best piece of advice I have is that it`s never too late. Whether you want to start your first career or make a career change, apprenticeships are the perfect way to gain experience and qualifications whilst still being paid.
In 5 years' time, I want to have earned my CIPD level 5 (I am currently working towards my level 3) and have made a difference to the company. I also hope to have reached HR associate level and know the next steps needed to further develop – the sky is my limit!
Gianni Frangelli, Accounts Payable Assistant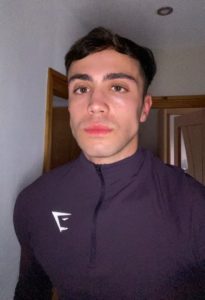 I started as a Finance Assistant, learning how to deal with daily and monthly sales and purchase ledger tasks. The variety in my day-to-day responsibilities is what I find most interesting.
I have always been keen to work in finance. My sister who is an Accountant, gave me advice on what it involves and the best way to become fully qualified. She recommended an apprenticeship as a faster route to learn and develop on the job. I'm in an office surrounded by colleagues who can help me along the way – it really enables me to create a career path for the long term.
I would recommend anyone who has the chance of doing an apprenticeship to go for it! It provides work experience, helps people to progress their careers and to gain a deeper knowledge within their expertise. It's also a helpful safety net for the future once the apprenticeship ends.
In 5 years' time, I hope to have completed my professional qualification in Accounting.
Mollie Johnstone, HR Apprentice
Our
learning solutions
team delivers a range of apprenticeship programmes across insurance & financial services.
Get in touch with
Carolyn Blunt
to find out how we help businesses make the most from the apprenticeship levy.